We know that behind every order, every photo, every like, there's a story, a name, and big dreams for the future.

We want to know the stories. We want to know the dreams.

When you slide into your RV threads, our goal is that you would not only look so dang good, but that you would feel more confident and empowered to live out the big goals for the future.

And it all starts with hearing your story.

What I'm saying is, we like know the people who are in our pants. You know what I mean?!

We got to spend some time with our homie Keally a few weeks back. Neil first met Keally at a local San Diego surf shop that he used to work at. His style is fresh and intriguing, his loyalty to his family and friends stands alone in this fluid culture, and he's fun and easy to chat with.

Keally (pronounced Kelly) is a good dude with a good vibe.
Can't wait for you to meet him..

* * * Photos Via Philip Tran * * * @_philiptran
1.) Describe where you style inspiration comes from.
 
Growing up in Southern California has played a huge role and especially the beach/surf scene. As I have gotten older though it's crazy how little I look to the surf scene now for inspiration. I'm a huge fan of skaters and style, it seems like they care a lot less and just do what they want so its always cool to see the style and trends they are on and how a lot of it goes mainstream like months-years later. I also would be lying if I didn't mention my admiration for certain musicians and athletes and how they put certain clothes/styles together. I really just pick and choose some of my favorite pieces/trends from all these and put them together while trying to get in my own little personal touch and I guess that's really what style means to me.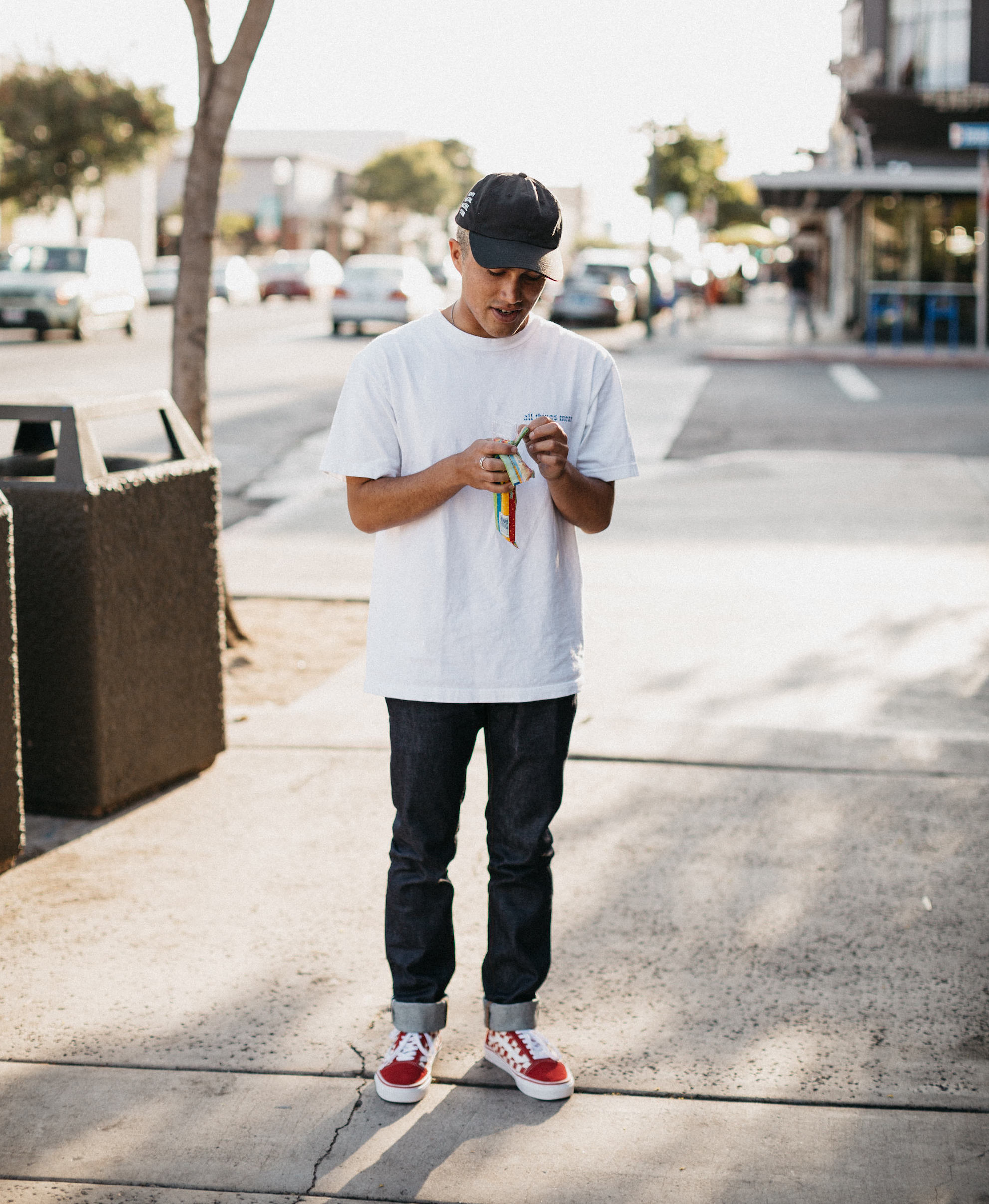 2.) What are you passionate about?
 
I am super passionate about surfing, I used to compete a lot more back in the day then I do now but I am always down to surf and am always looking for local events to compete in and put on a jersey again. I am also really into music, It would be cool if I could play some but I am really into finding new music and just learning about the artist, production, and story behind it all. As I have gotten older I realized I needed something mellow to do after a day of work/surfing so finding music and just kicking back or delving really deep into it has become a solid hobby of mine.
3.) Where would you want to be in 5 years?
 
It's crazy to even really think about 5 years, I have friends that graduated top of there class in college and know they want to be doctors or lawyers and they are like set on that. I am 22, actually almost 23 about to graduate this year while working at a coffee shop my friends opened just two months ago from the ground up. In all honesty I want to be doing something I enjoy, whether it be grinding out years at the coffee shop, or using my degree in Tourism/Hospitality, even doing something completely left field such as creative directing some clothing brand which has become a little dream of mine recently. I know life can throw some wild twists but I am cool with that and am down for the ride.
4.) What can you be caught doing when you're not shredding or working?
 
If I am not trying to find an empty wave at the OB Pier or working, I am usually found still probably at the beach or just trying to kick it with friends or my family. If I need a break from the San Diego scene I usually just head north to LA and kick it with my friends up there, its like a mini stay-cation. I'm pretty simple though and like to keep it mellow and just hang out with friends while trying to do normal 22 year old stuff if that's even a thing. Haha.